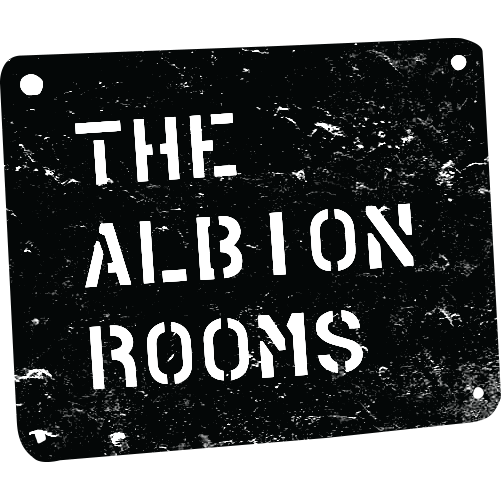 About
The Albion Rooms began its life as the Albion Hotel, established in 1871. Ever since, the location has been a popular place to meet, relax, and dine.
The hotel's close proximity to the Rideau Canal, and the Carleton County Courthouse (now the Ottawa Art Gallery) made it a local favourite, attracting lawyers, students, townspeople, and travellers alike. It also brought in local farmers hoping to sell produce at the Byward Market close by.
It's within this historical framework that the present day Albion Rooms still operates.
Our philosophy at the Albion Rooms is to work with Ottawa's finest local craftsmen. We are committed to providing a platform for the very best this city has to offer, while supporting a vibrant and sustainable community of local producers. This commitment allows us to offer an exceptional farm to fork dining experience for our guests.
Our goal at the Albion Rooms is to provide you with the best of old-world hospitality. No matter your occasion, our passionate and knowledgeable staff will ensure your experience with us is one to remember. From craft Ontario beers and specially selected wines, to signature cocktails and dishes borrowing from traditional European and Canadian cuisine, our menu aims to please even the most discerning palate.
We want The Albion Rooms to be your home away from home, so stop by, relax, and experience the storied history of The Albion Rooms.
Chef Rene Rodriguez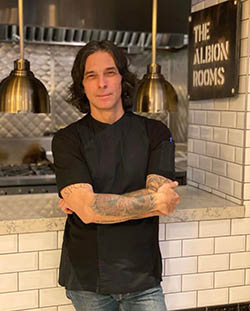 Chef Rene Rodriguez was born in Ottawa and raised in Mexico until 19, he traveled back to Ottawa to attend culinary school at Le Cordon Bleu, from then he went on to study at Algonquin's Chef Training program and in 1999 Rene obtained his interprovincial red seal for professional cooks after completing 6000 hours of work in kitchens
Rene became the Opening Chef at Ottawa's First Boutique Hotel ARC the hotel in 2000 from there he went on to Social, Luxe Bistro, Black Cat and in 2008 Rene Opened Navarra.
Navarra became a dining destination in Ottawa and Rene was invited to participate on Top Chef Canada season 4, Rene won the competition in 2014 then he went on to compete on Beat Bobby Flay in 2016 which he also won against Bobby Flay.
Rene was the Chef at Orto Trattoria for 1 year then he went on to become the Chef de Cuisine at the Lord Elgin in 2019
Rene was also invited to the First season of Iron Chef Canada for Battle Cauliflower.
Rene was appointed the Chef at The Albion Rooms at Novotel Ottawa in October 2022
Rene's philosophy for the Albion rooms it's a combination of 2 primary goals first and foremost flavor and second keep the plates simple yet flavorful
"Always sustain and promote local agriculture and the results will be amazing" — RR